Gaia Sky
02/08/2017 - Version 1.5.0 of Gaia Sky is now out!
Gaia Sky is a real-time, 3D, astronomy visualisation software that runs on Windows, Linux and macOS. It is developed in the framework of ESA's Gaia mission to chart about 1 billion stars of our Galaxy in the Gaia group of the Astronomisches Rechen-Institut (ZAH, Universität Heidelberg).
Free and open source - The application is free and open source and will stay this way. You can even contribute to the development or the translations.
From Gaia to the cosmos - Move freely through the cosmos and descend to the surface of any Planet or do a close-up inspection of Gaia. All movement and transitions are seamless!
Gaia - Observe Gaia in its orbit and discover its movement in the sky and its attitude.
3D ready - With 5 stereoscopic modes: Anaglyphic (red-cyan), VR headset, 3DTV, cross-eye and parallel view.
Planetarium projection mode - Ready to produce videos for full dome systems.
Use your own data - Comes with TGAS, NBG and SDSS. Supports VOTable, FITS, CSV and all formats accepted by STIL.
Navigate the galaxy - Support for controllers and gamepads makes navigating the Galaxy a piece of cake.
Record and play your camera paths - Ready to record and play camera paths off-the-shelf.
Scriptable and extensible - Use Python to script and extend the capabilities of the Gaia Sky.
Internationalised - Translated so far to English, German, Spanish, French, Catalan and Slovenian.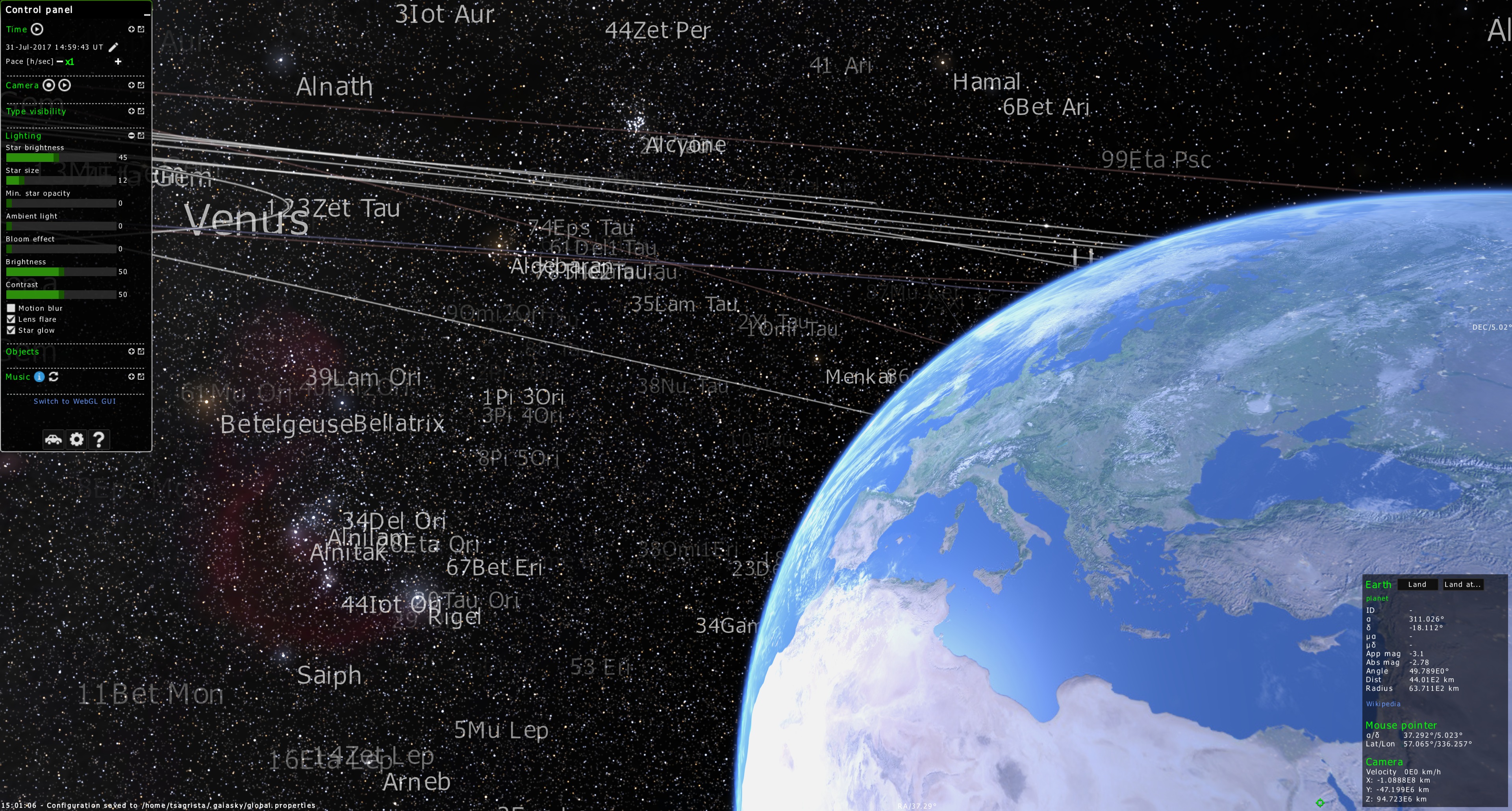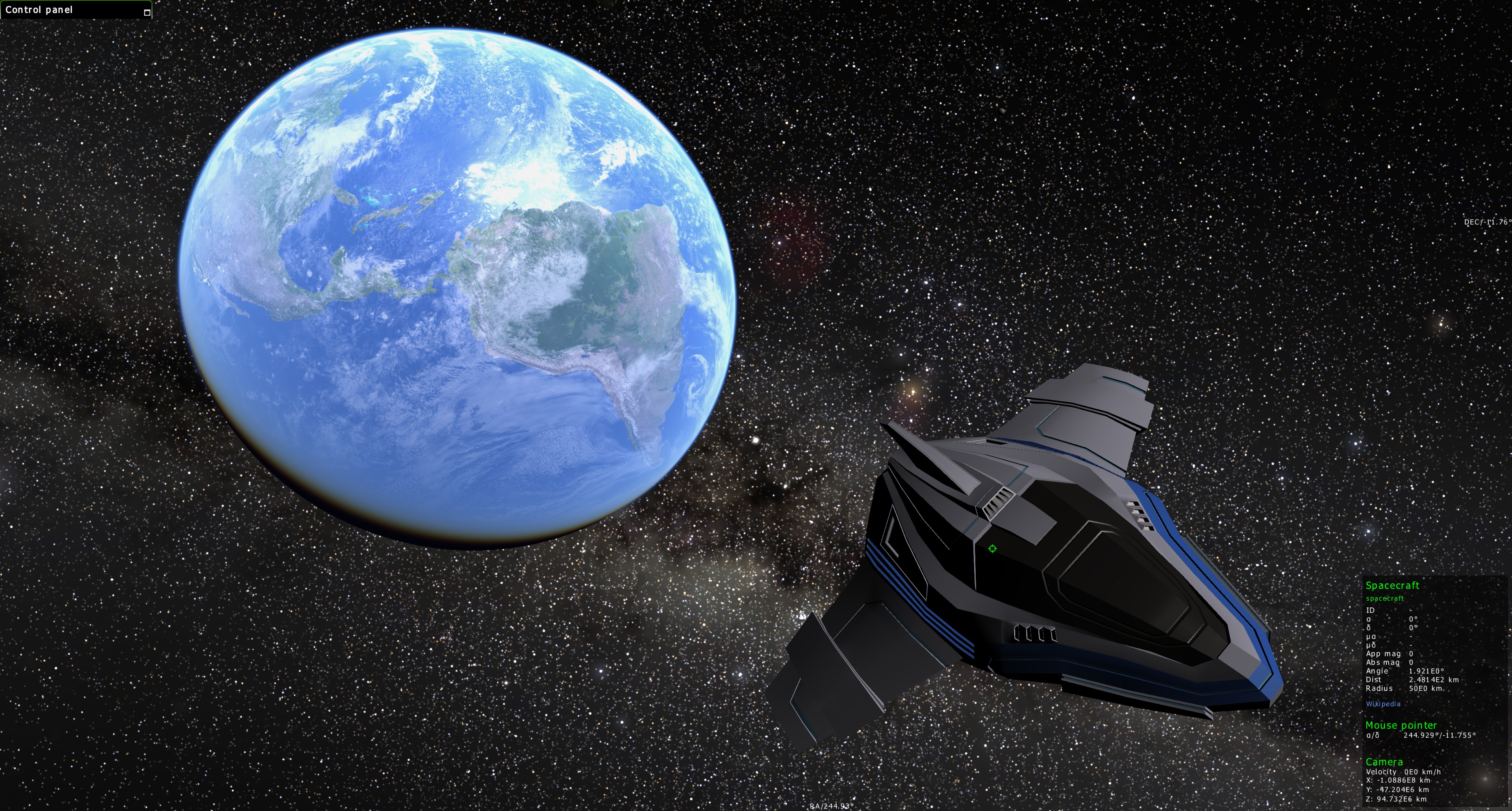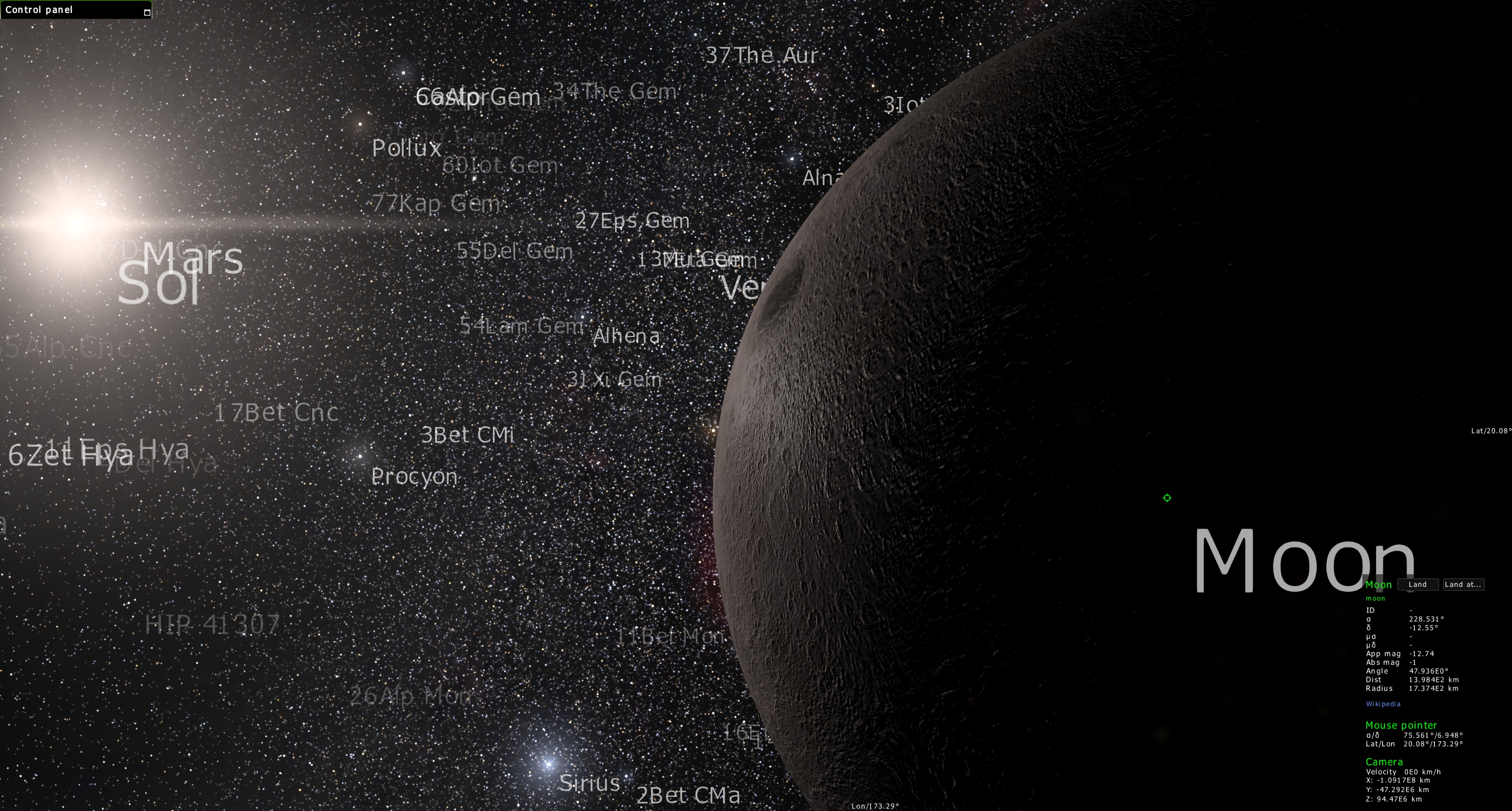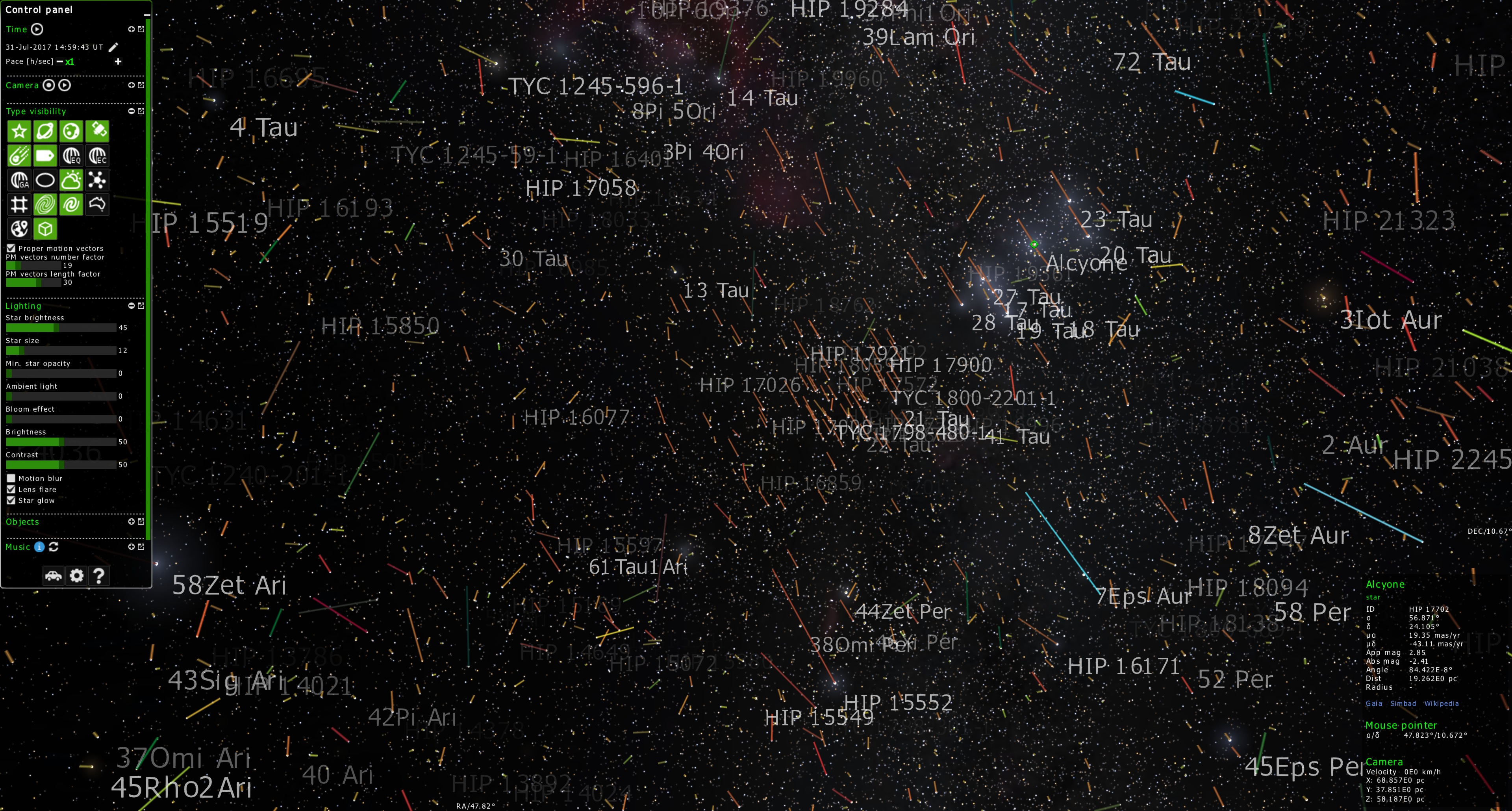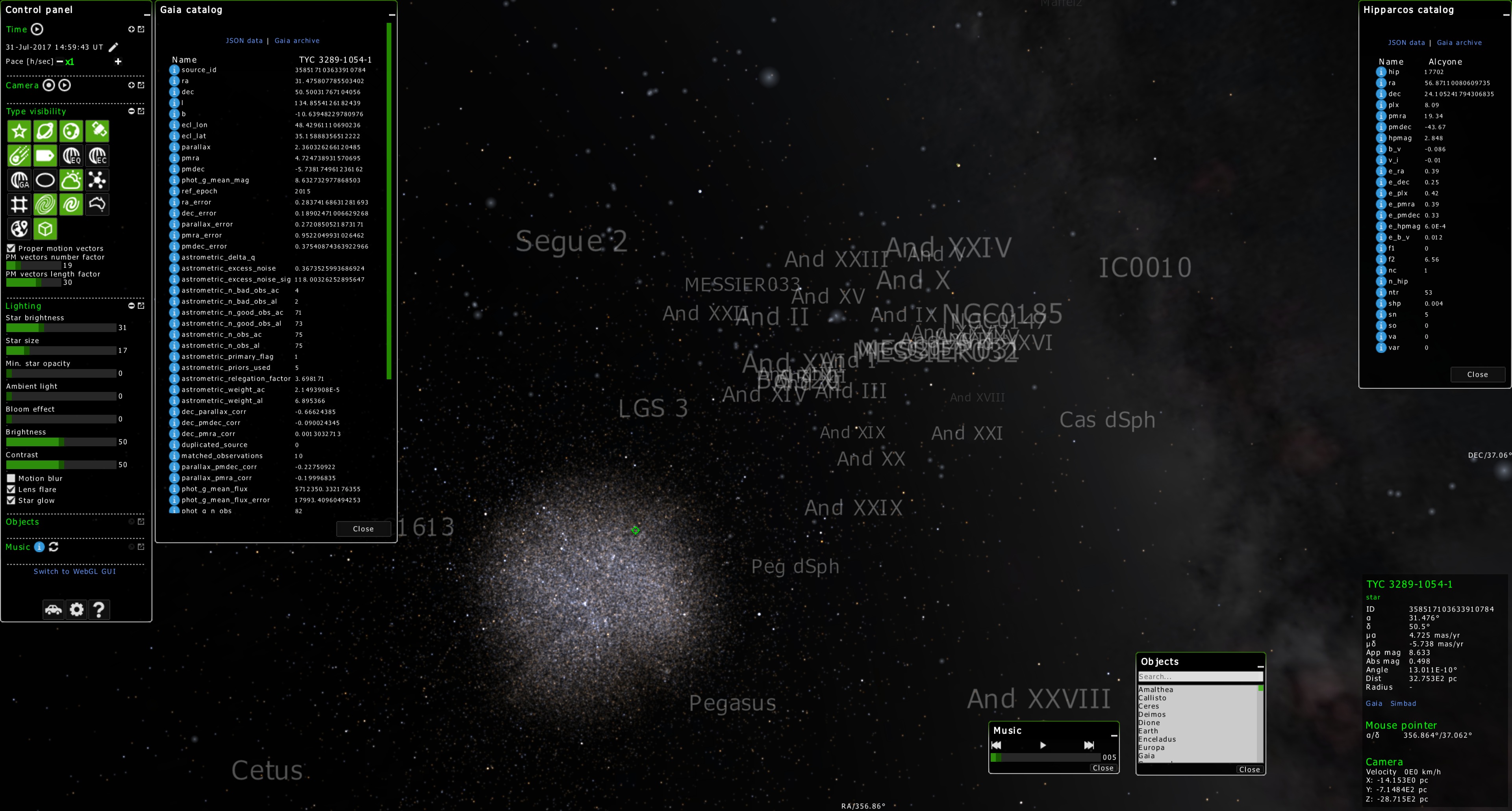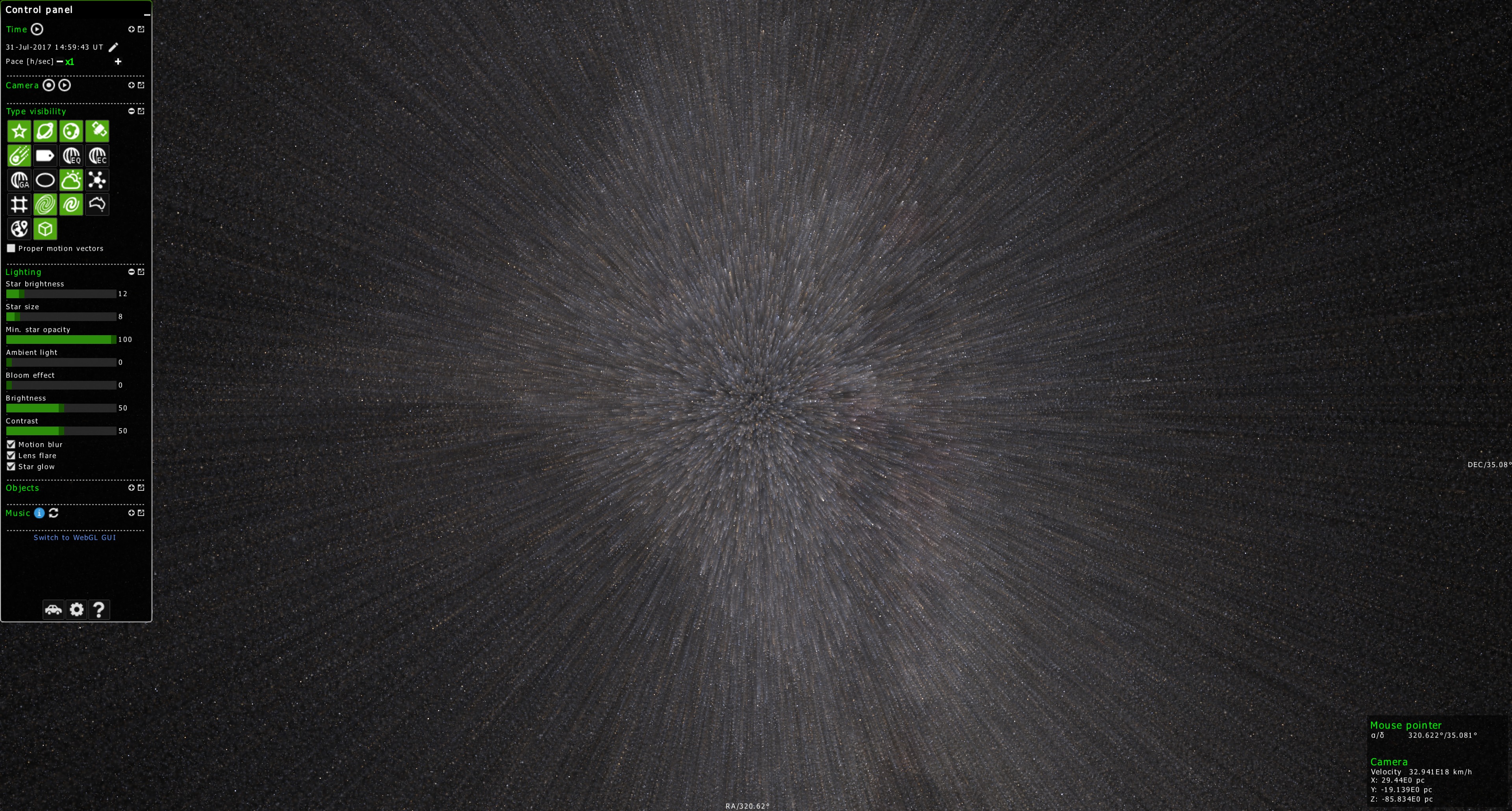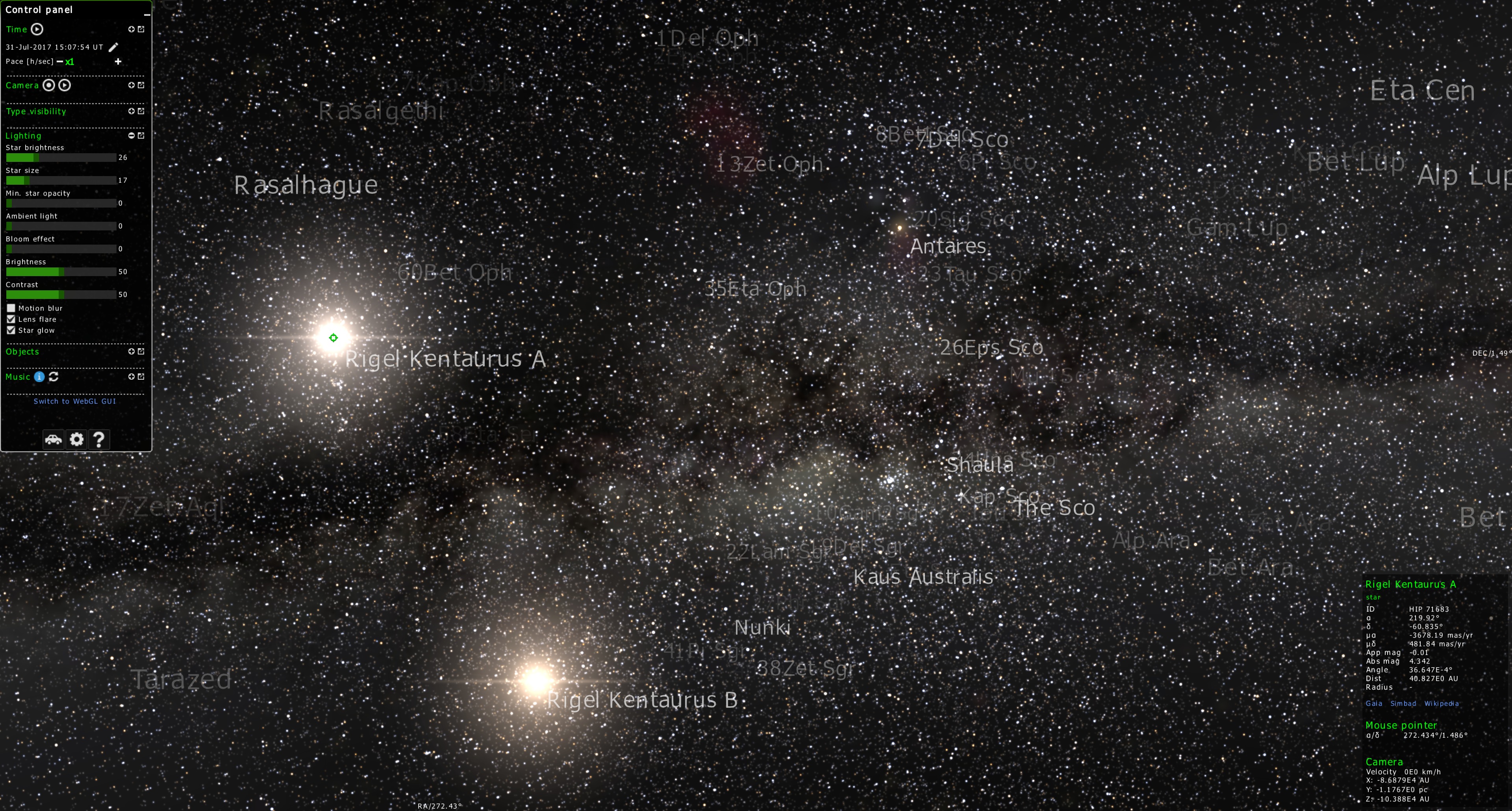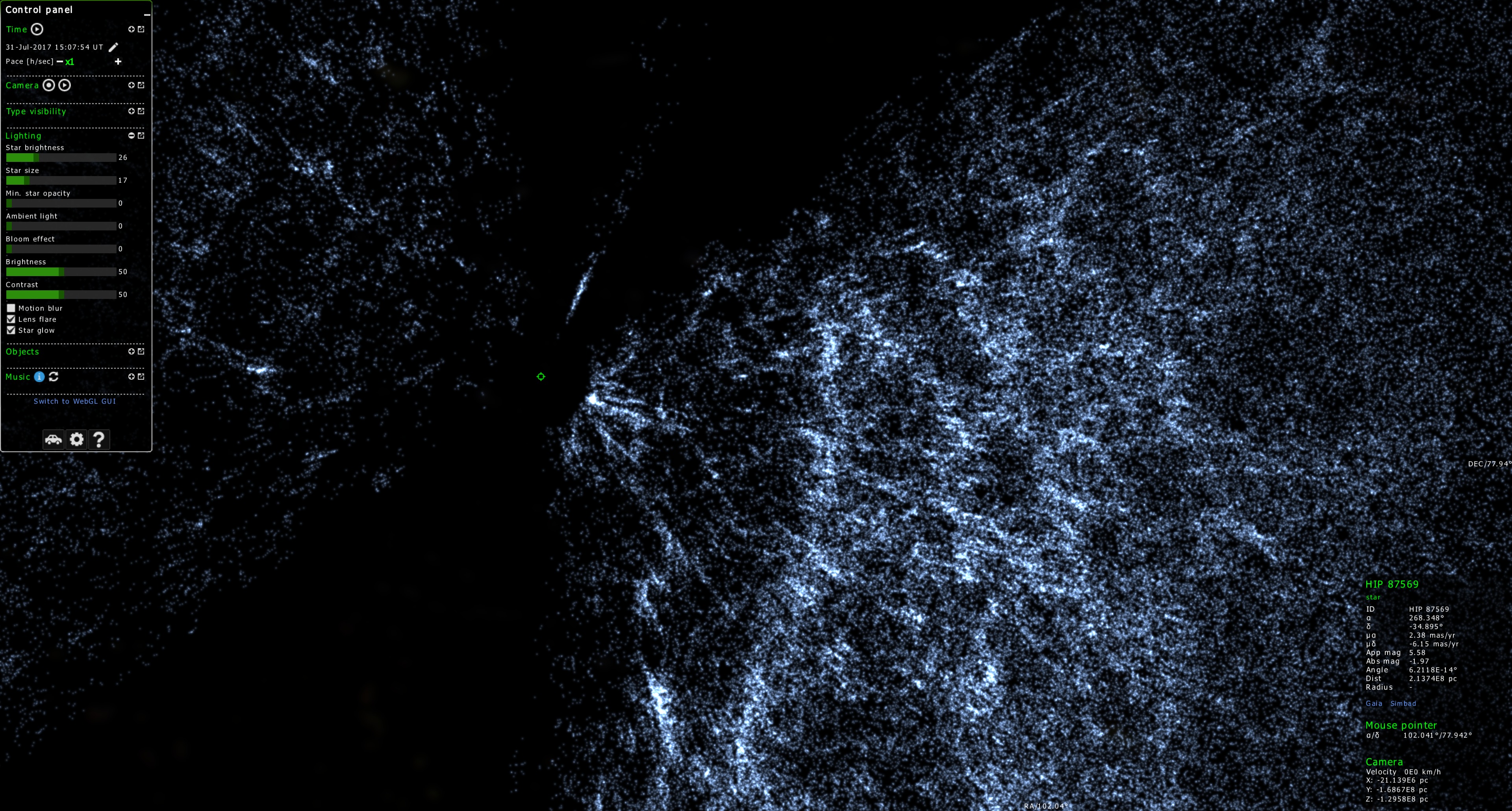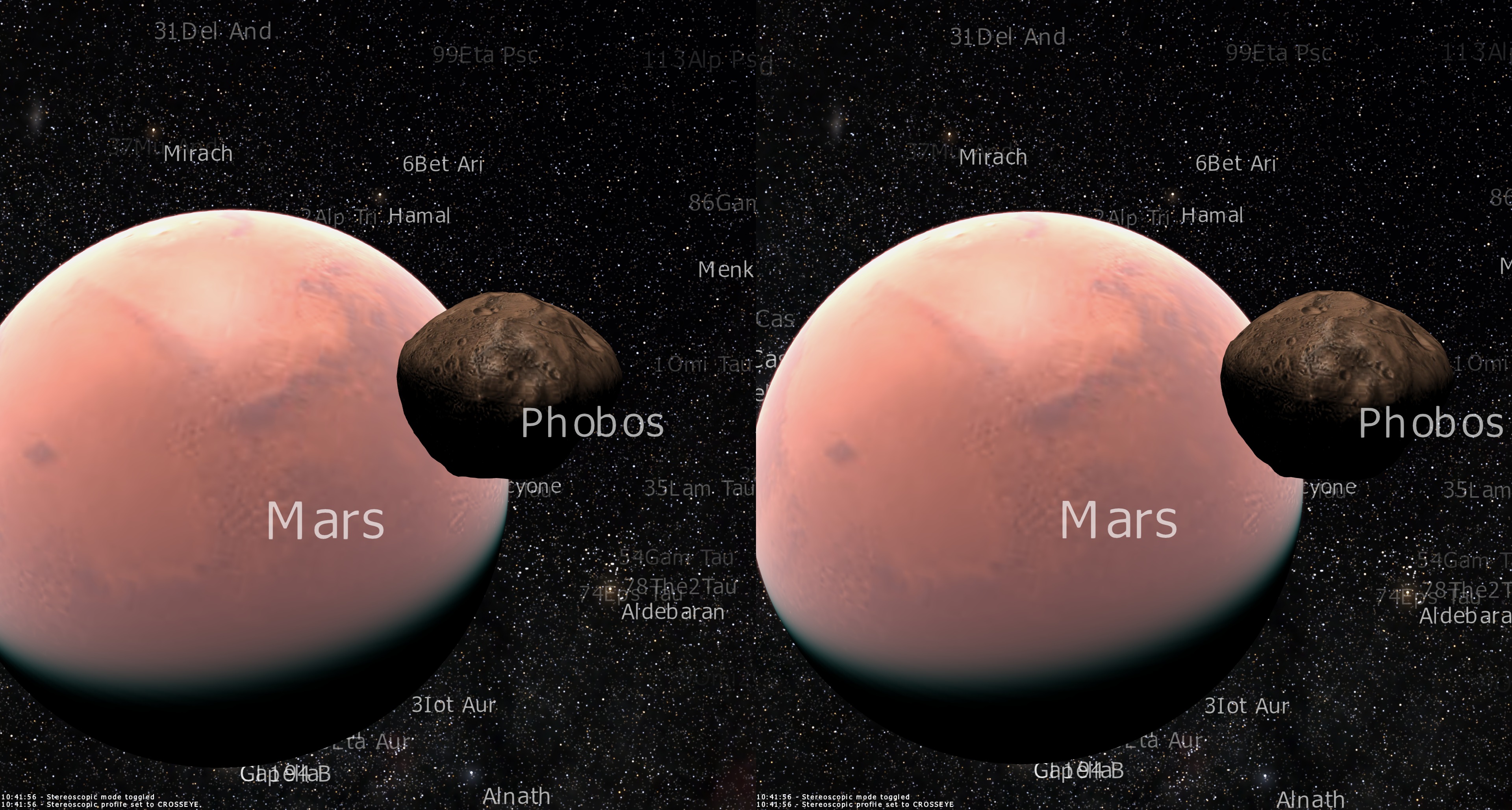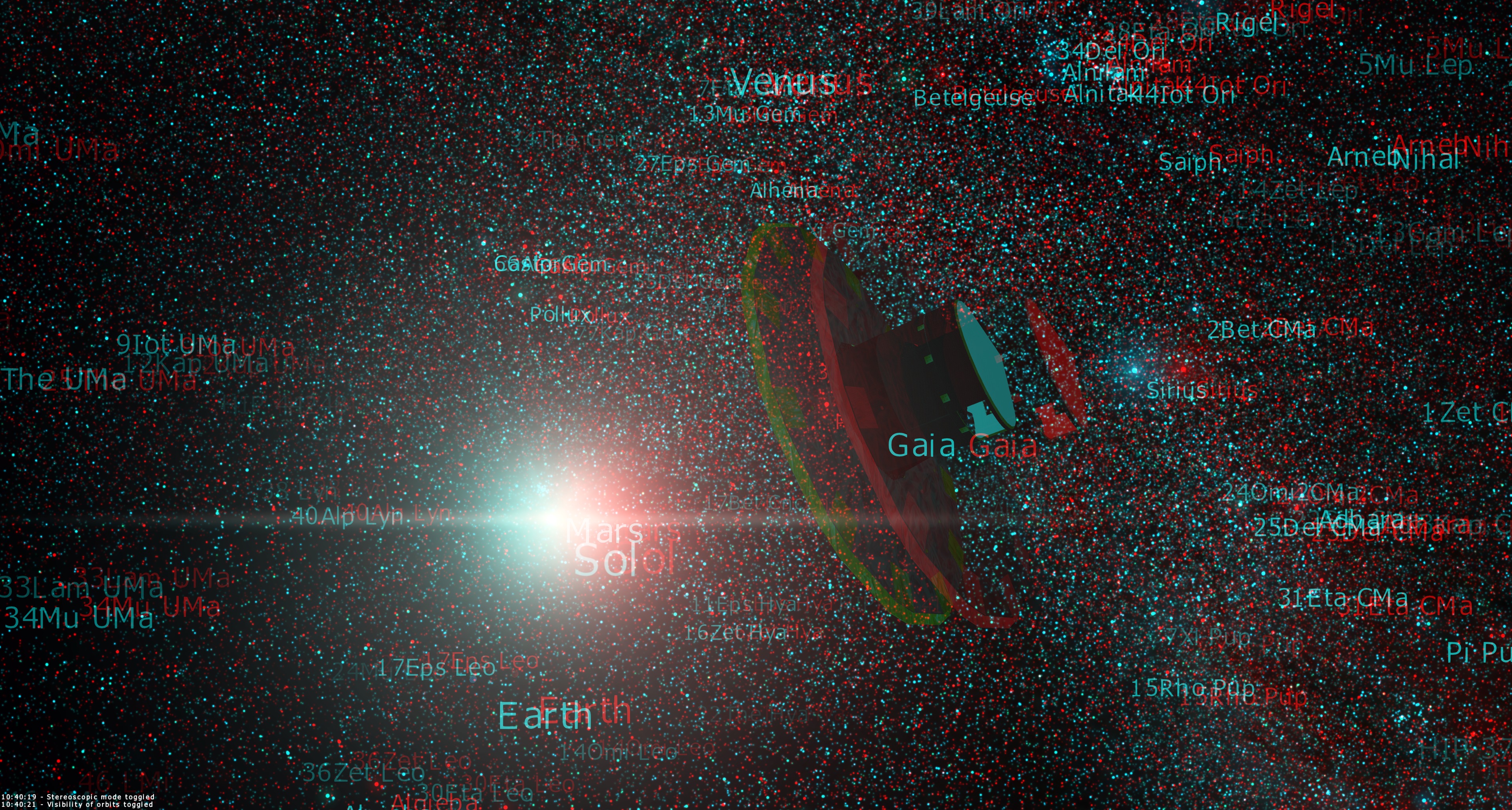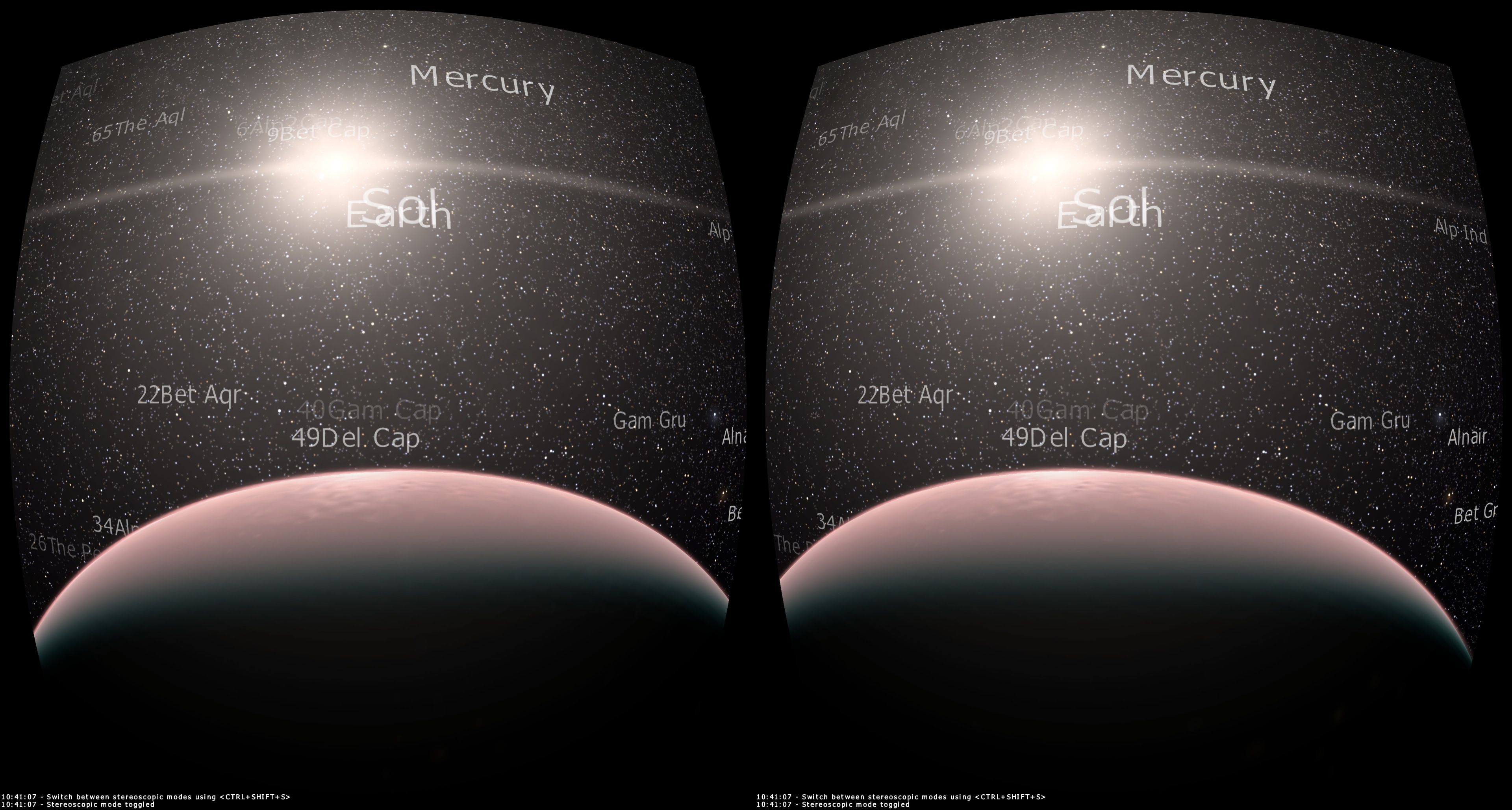 Also have a look at our 360° panorama gallery!
Documentation
Gaia Sky documentation - We have all the most up-to-date documentation in our readthedocs pages. It continually grows, so stay tuned!
Videos
Here is the Gaia Sky YouTube playlist.
3D videos
Here are some 3D videos for 3DTVs, VR devices and Crosseye.
Contact information
Main designer & developer
Toni Sagristà Sellés
Supervisor & contributor